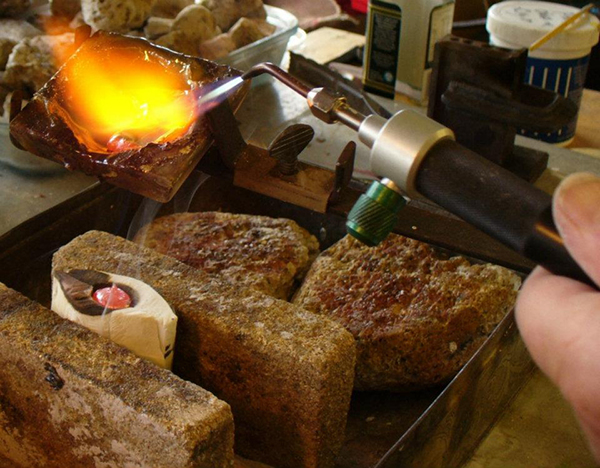 THIS WORKSHOP IS SOLD OUT
Create and design a mould in cuttlefish, then melt and pour the silver to finish your creation into a wearable piece of jewellery.
Jewellers have used this low-tech casting method for thousands of years. The moulds are made
from the swim bladder of the cuttlefish, which wash up on beaches in the millions after their mating cycle. No animals are harmed in the process!
---
What to Bring
Materials included in workshop
---
Book Now