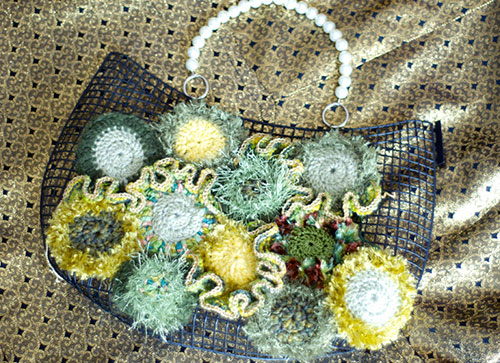 Make a unique freeform knitted and/or crocheted handbag from patches of random shapes you will make out of colour-themed textured and sparkly yarn. Easy – no pattern required. Just imagination!
---
What to Bring
A darning needle
Scissors
Aprox 4mm knitting needles and crochet hook (or buy for $5 cash in class)
Your own stash of odds and ends of textured & plain yarns if you prefer
Freeform yarn knits will be available in the class for $20 cash (normally $40) which includes a mini stash of 13 glittery, fluffy, fancy art yarns in colour coordinated themes, a mesh frame, and the pattern instruction.
---
Book Now