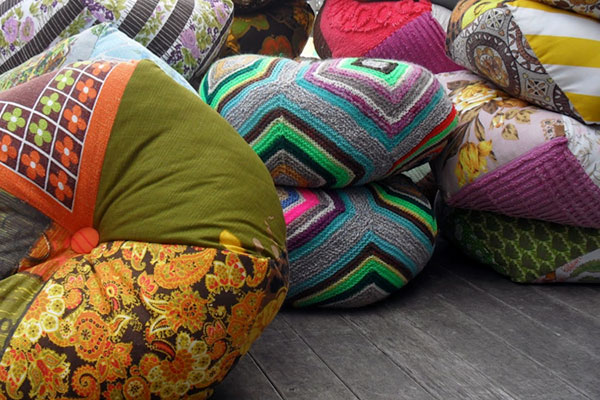 THIS WORKSHOP IS SOLD OUT
Do you need a new spot to hibernate through the colder months? Turn your vintage
material stash into a comfy cushion, more fondly known as a fattie.
Jo Pearson and Jess Soutar will help you turn your old wool blankets into big large cushions, perfect for the lounge, couch or even as a pet-bed.
---
What to Bring
Your stash of vintage fabrics, anything from wool blankets to candlewick
1 large bag of stuffing
Large-eye hand sewing needle
2 big vintage buttons
---
Book Now