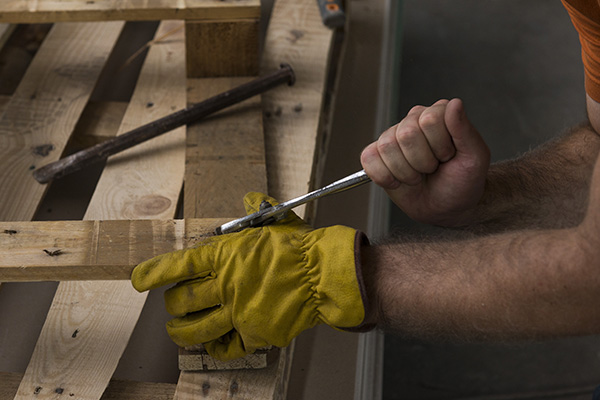 Sorry this class has sold out
It's tool time! Hammer your way to a sustainable piece of furniture that you can be proud of.
Tolan will take you through the step-by-step process on how to recycle a simple wooden pallet into a bar leaner, small table, or similar for the home.
---
What to Bring
BYO pallet OR
$35 cash for pallet to be provided for you at the workshop
Safety Goggles and Ear muffs (recommended)
Hammer and small flat head nails 25mm
Measuring tape
Sandpaper
2 – 3 Pallets (dependant on the size of table/bar leaner they wish to make)
---
Book Now