Workshop pre-sales are now closed. Door sales may be available. Please call 0800 770 772 or email handmade@avenues.co.nz to enquire.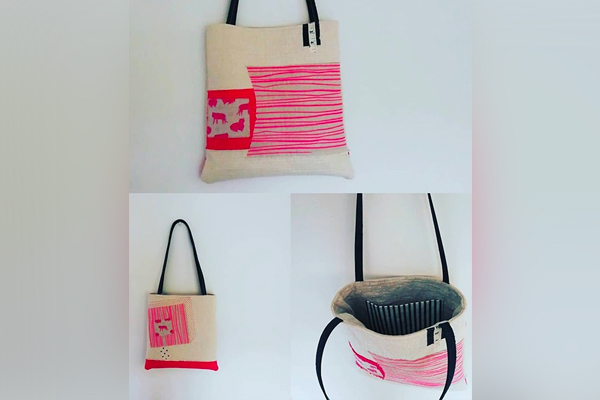 Totally Totes. Bag some Quilting Skills
Cherie Gurney
In this class, you will create your own quilted tote bag with layout and outer fabrics of your choice using the tutor's tote bags as inspiration. We will layer up pieces of fabric and tape by cutting and fraying.
We will then create a quilt sandwich which will be straight-line quilted. Your quilted sandwich will then be made into a lined bag with a pocket. This quilted tote bag is a great size, sturdy and strong, and you'll be able to bring a slice of your own creativity with you wherever you travel. Straps can be either fabric or if choosing leather ordered through the tutor ahead of class for a cost of $20.
Skill level:

ROOKIE – no experience necessary

Time: 9am – 1pm, Sat 5 June

Cost:  $89 including most materials.


Bring your choice of tote outer fabric medium to heavy weight cotton/linen .60m x width of fabric.
Calico lining .40m x width of fabric will be provided but bring your own if you want something different.
Pieces of coloured/printed/scrap fabric to decorate your bag in cotton/linen if desired. Scissors Optional leather straps may be purchased from Cherie for $20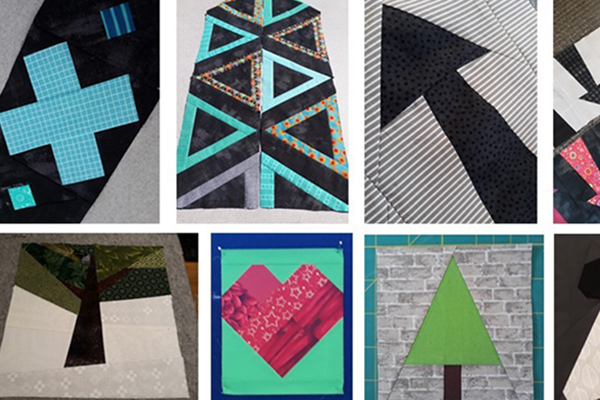 Freezer Paper piecing 101
Sue Hannaway
Traditional paper piecing has always been a technique that I struggled to get my head around. After quilting along with the Sugaridoo-Bernina QAL in 2019-20, I was introduced to freezer paper foundation piecing. Now it's my favourite technique! Use freezer paper with the foundation paper piecing technique to make a perfect patchwork block. We will all complete a simple block to learn the technique and then you can work from a range of templates. It's a wonderful technique to have in your toolbox and can become quite addictive. It also saves a whole lot of trees, because you only need one template to make lots of blocks. Be inspired and meet some new tools along the way.
Skill level:

ROOKIE – no experience necessary

Time: 11:30am – 1:30pm, Saturday 5 June

Cost: $79 including all materials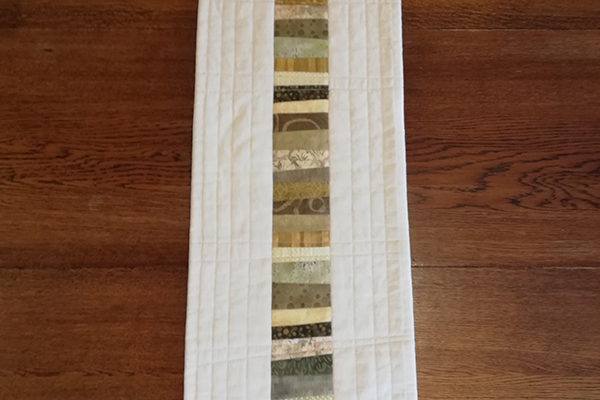 Slice of  Colour Table Runner
Cherie Gurney
Learn to quilt as you go making this elegant table runner. In this class, you will learn how to select fabrics that harmonise, simple patchwork techniques, make a quilt sandwich, simple straight-line quilting and how to obtain a professional finish.
Good things take time! This is a 3-hour course in which you will learn all of the necessary skills to finish your table runner at home. Finished measurements .31 x 1.02m
Skill level:

NOVICE – basic beginner skills required (you don't need to have mastered them yet)


Time: 1:30 – 5:30pm, Saturday 5 June

Cost: $110 including materials in a choice of 3 colourways.

Please bring scissors and matching thread (once you have chosen your colour)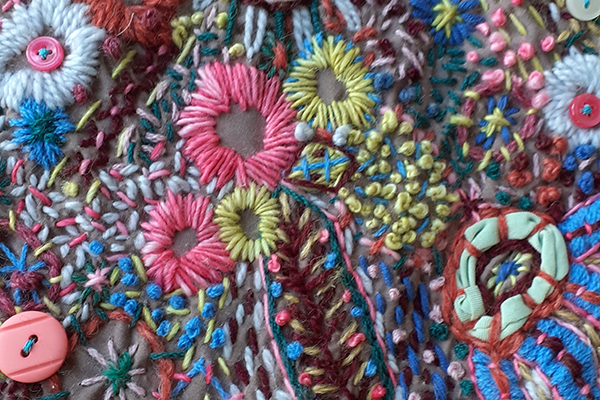 Embroidered Hoop Art: A Stitch Sampler
Stella Carruthers
If embroidery is drawing with thread, then this workshop is all about doodling designs and having fun with colour and line. Make a lovely embroidery piece to decorate your home with or give as a gift. Utilise the embroidery hoop you will be using in the workshop to show off your finished work for super-easy display. Explore with different fibres and threads to achieve a variety of textures and lines. Learn a few basic embroidery stitches and then be supported to explore your creativity to make a textile artwork that is uniquely your own.
Skill level:

ROOKIE – no experience necessary

Time: 2.00pm – 4.00pm, Saturday 5 June

Cost: $75 including some materials

Please bring 25cmx25cm embroidery hoop, small sewing scissors, haberdashery items to taste (ribbons, buttons, sequins etc.), 3-4 colours of yarn or embroidery flosses (scraps work too!)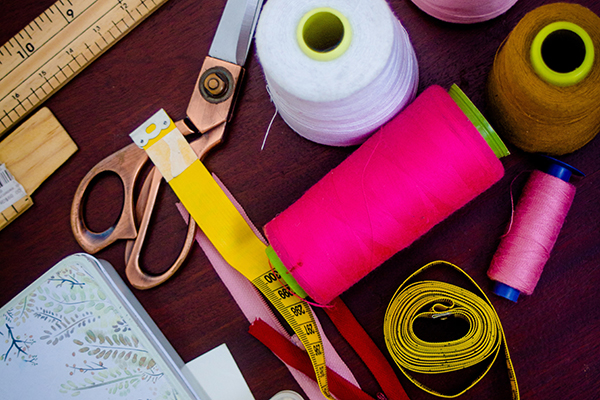 Sew Many Tips & Tricks!
Joyce Tam
An informative session sharing sewing tips and tricks garnered from 55 years of sewing experience and 27 years of teaching sewing from a professional sewist with an industry background. Great tips on equipment, techniques and fabric will be covered.
Skill level:

SKILLED

Time: 9 – 11am, Sunday 6 June

Cost: $49

There will be handouts but bring pen and paper or laptop for notes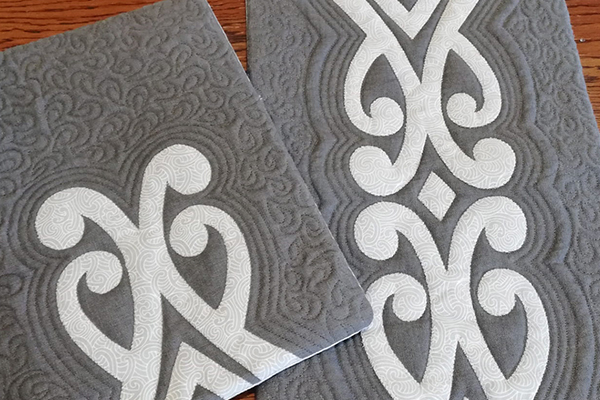 Koru Runner
Cherie Gurney
Learn how to do fusible applique with this stunning Koru applique table runner. During this class you will learn how to apply the Koru fabric and learn different methods to stitch this on. Basic straightline quilting will be demonstrated before quilting begins. This is a longer workshop so that the runner can be completed. Duration 6 hours.
Skill level:

NOVICE – basic beginner skills required (you don't need to have mastered them yet)


Time: 9am – 3pm, Sun 6 June

Cost: $165 including materials

Please bring scissors and thread