Workshop pre-sales are now closed. Door sales may be available. Please call 0800 770 772 or email handmade@avenues.co.nz to enquire.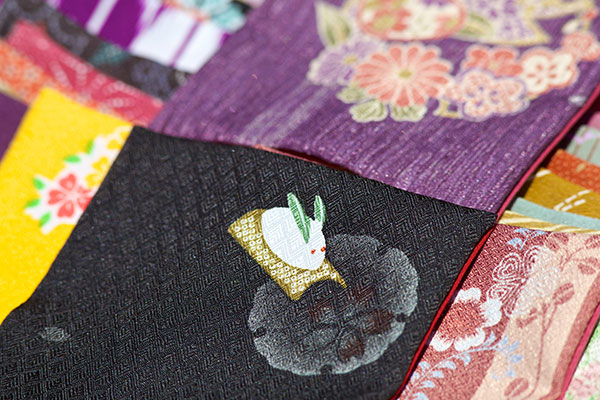 Take One Kimono
Sarah Wirth
Transform a beautiful silk kimono into a skirt or any item you would like to create with expert guidance from Sarah Wirth. There will be a range of kimono to purchase at the class or you can bring your own.
There will be a range of kimono to purchase at the class at $25 each or you can bring your own.
Skill level:

NOVICE – basic beginner skills required (you don't need to have mastered them yet)

Time:

9 – 11am, Sat 5 June

Session Sold Out

Cost: $59

Please bring scissors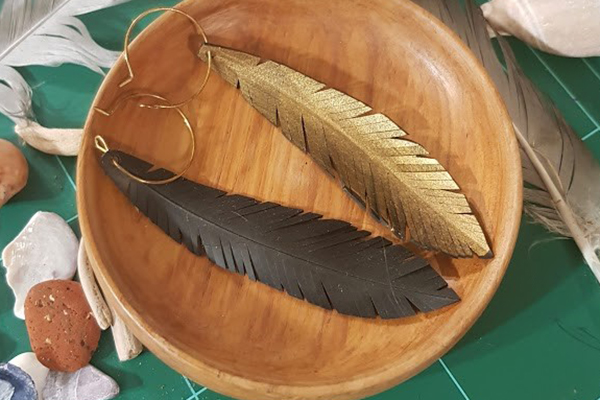 Upcycled Earrings
Amy Macaskill
Join local designer and teacher Amy Macaskill for a hands-on workshop making earrings from upcycled materials and found objects. All participants will make a pair of rubber feather earrings (shown in the image) and have the opportunity to make more as time and creativity allows.
Skill level:

ROOKIE – no experience necessary

Time: 11.30am–1.30pm, Saturday 5 June

Cost: $72 including materials.

You can bring your own scissors, needle-nosed pliers and any found, broken or upcycled bits and pieces you might like to play with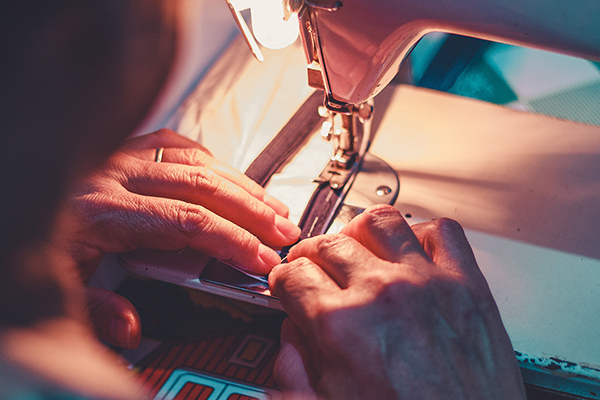 Don't Be Spoolish! We Can Mend That
Joyce Tam
A hands-on session where you can breathe new life into a favourite but damaged garments.  No fix is too hard for Joyce, who has 55 years of sewing and 27 years of teaching sewing to bring to the mending experience
Skill level:

SKILLED

Time:  2pm – 4pm, Sat 5 June

Cost: $49

Bring scissors, garments to mend with matching thread.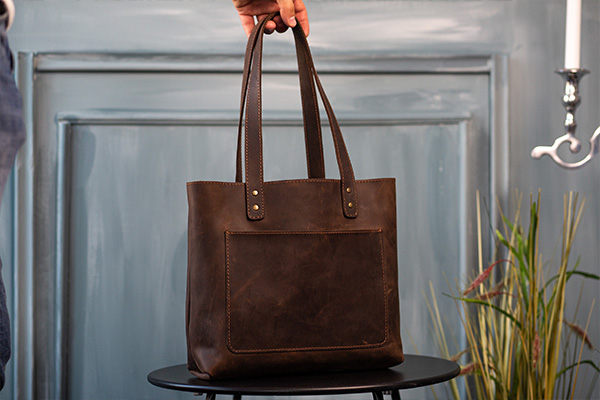 Leathermorphosis
Jane Wrigglesworth
Breathe new life into that old leather jacket that's been sitting unworn in your closet, or pick one up from one of Wellington's fabulous second-hand shops. Jane will guide students through the process of turning your leather jacket into a leather handbag!
Skill level:

NOVICE – basic beginner skills required (you don't need to have mastered them yet)

Time:

1:30 – 4.30pm,  Sun 6 June

Sold Out

Cost: $69

Bring a leather jacket and scissors. All other materials provided